Local

Fangirl Fantasy is selling out venues with the promise of teenage throwback jams.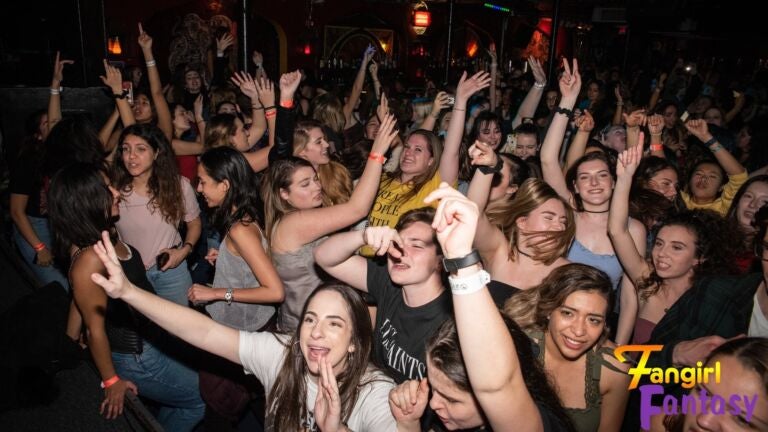 When Julie Russell gets in her car, she is likely listening to the Jonas Brothers. Probably the 2009 song "Turn Right." Sometimes she plays old One Direction or Taylor Swift, but no matter what, she's singing along.
"When you get in the car, what are you listening to?" Russell said. "You're not turning on Migos and Drake and Kanye. And that's the stuff you hear at the club."
Russell, a 27-year-old woman from Billerica, asked other people her age what they listen to in the car. Their answers were the same pop culture throwbacks Russell would choose — "No Control" by One Direction, "All too Well" by Taylor Swift, "Year 3000" by the Jonas Brothers, among other classic pop songs.
These car rides filled with hits from 2005-2012 got Russell thinking: amid 70's nights and emo nights, why was there no dance event for fangirls of the 2000s to listen to their music freely?
And so she created Fangirl Fantasy: "the ultimate fangirl experience created by a fangirl for a fangirl." Fangirls are transported back to their 2013 bedrooms with Harry Styles posters filling the walls and Jonas Brothers music filling the air at nationally sold-out events.
Russell launched the first event in May 2019 with her best friend and the event's DJ, JD. After Russell educated JD on some of the more obscure songs, the two got started promoting and planning a throwback pop culture night. By October, she decided to make the events more specific, next hosting a Taylor Swift night.
"I did a Taylor Swift night at a venue in Boston, and it was two floors that sold out weeks in advance," Russell said. "And I was like wait, okay, it's not just me and my friends that really are into this. It's a whole city."
Soon after that, she hosted a "One Direction and Jonas Brothers" event at the Middle East in Cambridge. When the 550 ticket venue sold out, Russell scheduled another five shows, which also sold out.
As the events continued to gain popularity, she eventually scheduled performances in New York for early 2020. Russel and JD were able to complete one New York event before the pandemic hit — forcing the Fangirl Fantasy business to shift to a virtual platform and a podcast until large events returned.
Now, Russell and JD are back in business. Fangirl Fantasy's next Boston event will be on Nov. 12 at Big Night Live, a 2000 person venue.
The event — a Taylor Swift vs. Olivia Rodrigo night — is already sold out. Fangirl Fantasy then travels to New York City, Seattle, Los Angeles, and more.
"I'm not surprised that it's blown up because I think there's a lot of behind the scenes that I get to see with Julie that really makes me feel like she's operating at a different level," JD said. "There are so many small things that people just have no idea."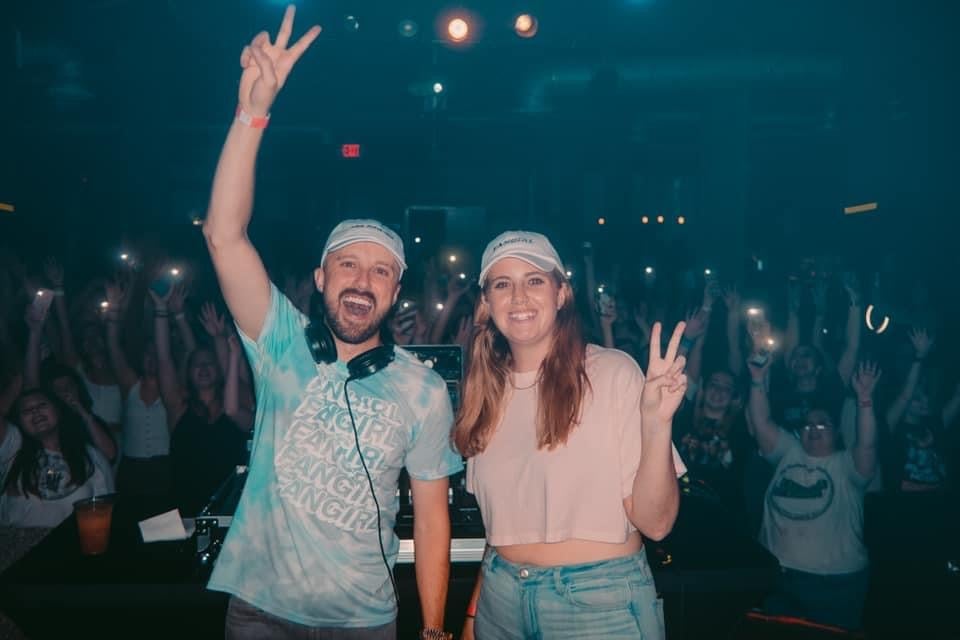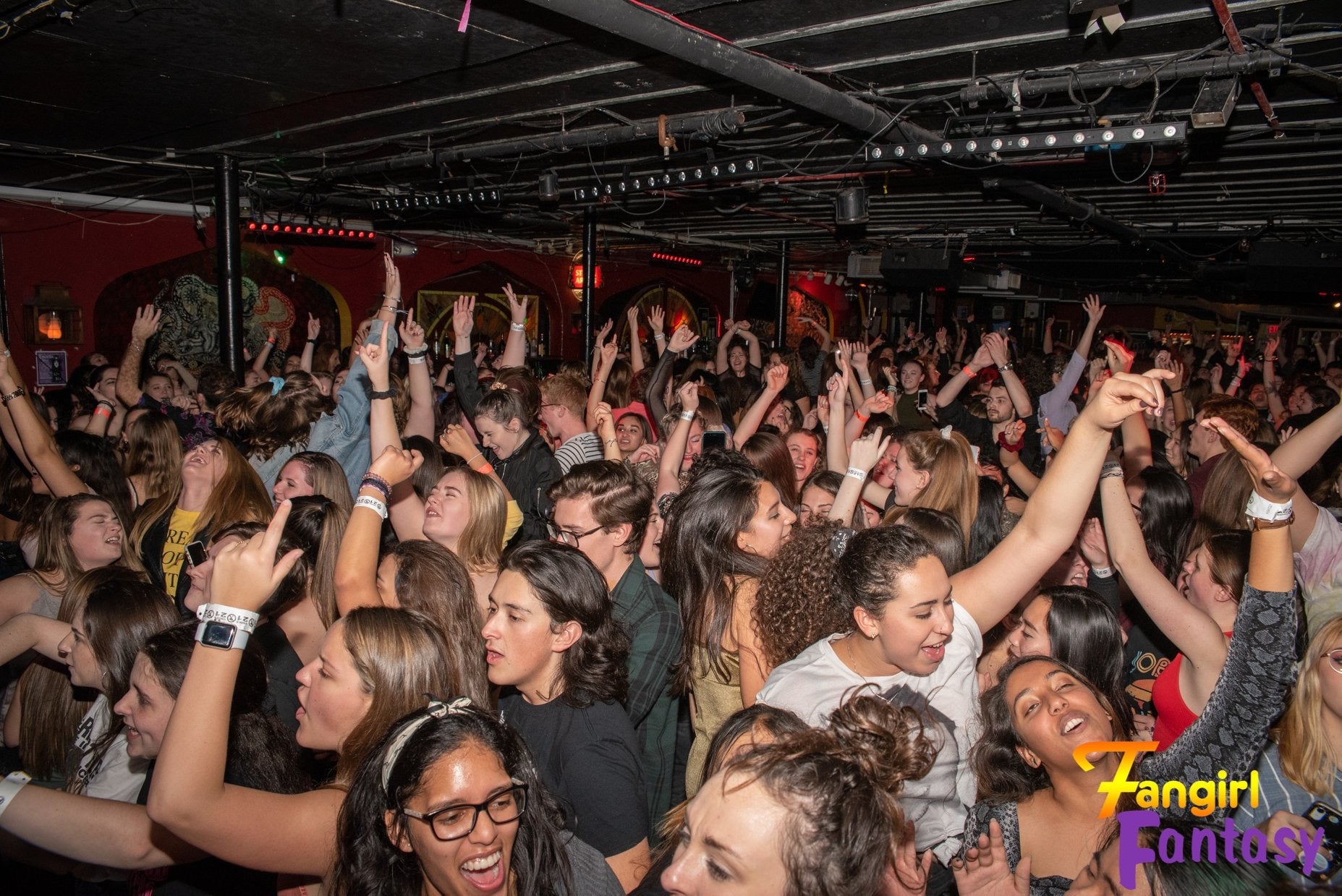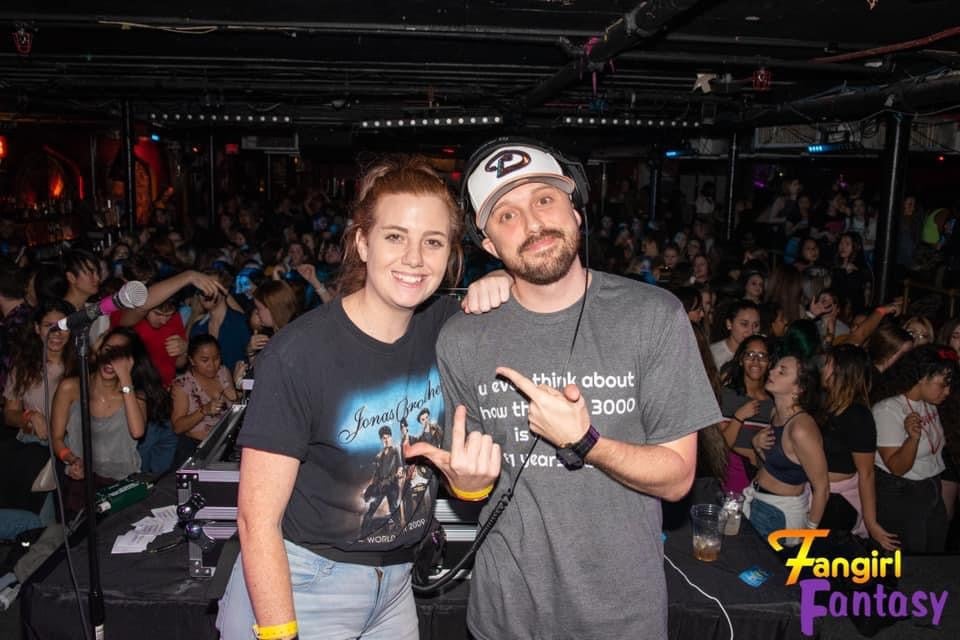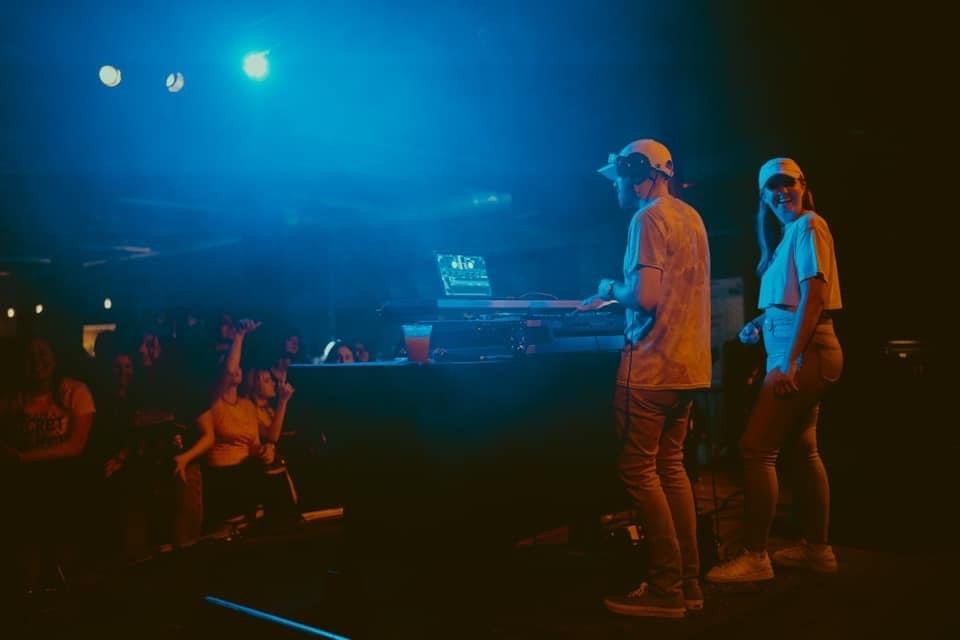 The decorations Russell adds to the events bring fangirls right back to the era of the music. One Direction nights are decorated with posters and fatheads of the then-teenage heartthrobs. Taylor Swift and Harry Styles nights are filled with heart-shaped glasses and watermelon pool floats, which Russell says is her touch as a fangirl.
"When you walk in you're like, 'Oh, a fan does throw these events because they know these little things,'" Russell said.
Russell said she is a Jonas Brother fangirl — she camped outside the Today Show before their concert and attended the first and last show of their most recent tour.
"What makes her business so successful is that she lives the brand. She is exactly what her company is and so she's able to design these events knowing exactly what people want," JD said. "When you're passionate about something, it only helps you if you know your audience. She knows her audience to a tee."
Fangirl Fantasy's themes have also become more elaborate. "JoBros and Exes" includes classic Jonas Brothers music plus the music of the brothers' famous exes, such as Selena Gomez, Taylor Swift, and Demi Lovato. "One Direction and 5 Seconds of Summer" are paired together as a tribute to their tour together in 2014. "Haylor" events reference the "ship name" of the Harry Styles and Taylor Swift relationship from 2012.
Most recently — while Harry Styles was performing his "Harryween" New York concert on Halloween — Russell purposefully planned a "Haylorween" event in Seattle to allow fangirls on the west coast to have their own version. Just like "Harryween," Fangirl Fantasy's version sold out.
While the events continue to attract fans, Russell said she still has trouble getting some venues aboard the fangirl train.
"Convincing some venues or people that this works and it sells tickets… that's probably been the hardest," Russell said. "It's just kind of convincing them to give us a shot in their venue."
Julie said Fangirl Fantasy is designed to be a safe and affordable place for fangirls wanting to go to an artist-themed event, without dropping the fortune of a concert ticket. Tickets for the Big Night Live event were only $15.
"The thing about concerts and wanting to go see your favorite artists, it costs a lot of money sometimes and I just always want to make sure everything that we do is affordable," Russell said. "That no matter who it is, they can come in."
Russell has big plans for Fangirl Fantasy going forward: she hopes to one day include surprise appearances and release parties with artists.
"In school, you might've been made fun of for going to see One Direction or whatever and now you're in this place, that every single person feels the same way about you," Russell said. "You can wear any merch that you want, you can scream as loud as you want, you can freak out and you're with people that feel the same way."
Newsletter Signup
Stay up to date on all the latest news from Boston.com