Jung Ho-yeon (정호연) as Kang Sae-byeok
Squid Game character: Jung Ho-yeon plays Kang Sae-byeok (aka the one who looks like ENHYPEN's Ni-ki), a North Korean defector who decides to play Squid Game in order to get the money to get her mother out of North Korea and to create a stable life for her younger brother, who is currently living in an orphanage.
What to watch next: Jung Ho-yeon will no doubt be one of the breakout stars of Squid Game. The 27-year-old actress is a successful model, and has previously appeared on Korea's Next Top Model. Squid Game is her first on-screen role, so we'll have to wait to see what she does next. In the meantime, you can rewatch Squid Game or check out Season 4 of Korea's Next Top Model.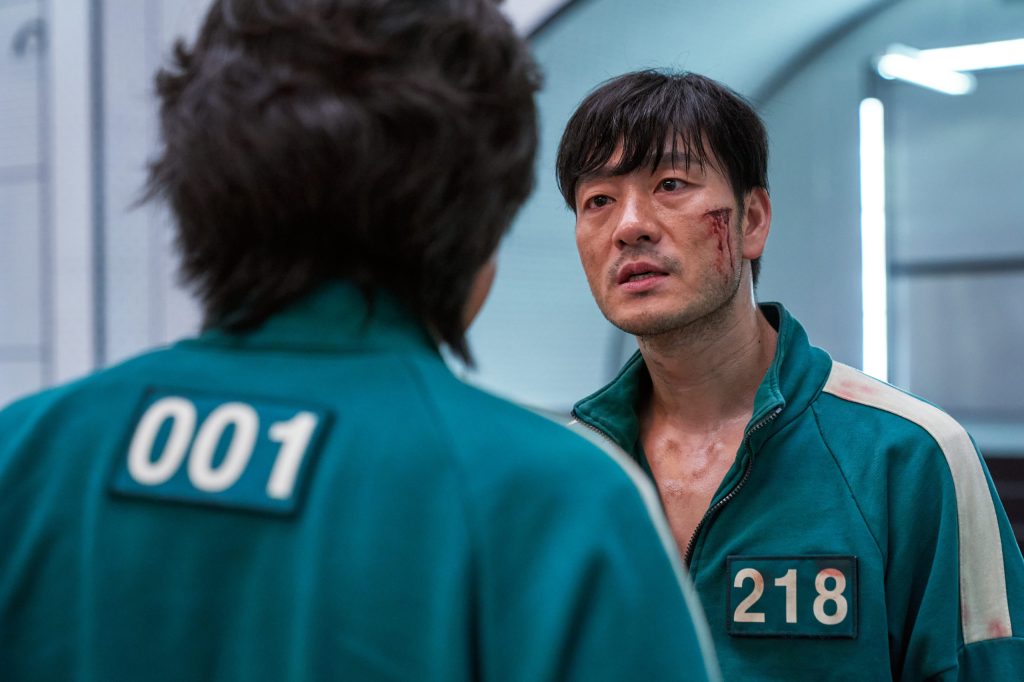 Park Hae-soo (박해수) as Cho Sang-woo
Squid Game character: Cho Sang-woo grew up with protagonist Gi-hun, and is the success story of his neighborhood after going to a prestigious university and making it big as a businessman. Unbeknownst to Gi-hun and Sang-woo's mother, Sang-woo has stolen money from his clients and is wanted by the police. He enters Squid Game in an attempt to make back the money so that he can save his mother's business and house, both of which he risked to back his illegal activities.
What to watch next: Park Hae-soo is a 39-year-old actor who is perhaps previously best known, especially to international audiences, for his starring role in 2017's Prison Playbook (one of our Best Korean Dramas to Watch on Netflix). In the drama, Park plays a baseball player who unexpectedly lands himself in jail days before his major league baseball debut. The show follows his life within prison, along with the lives of other inmates and guards, including his former best friend, who is now a corrections officer. Prison Playbook is one of the most popular K-dramas ever.
Wi Ha-joon (위하준) as Hwang Jun-ho
Squid Game character: Wi Ha-joon plays Hwang Jun-ho, who is a bit of an outlier character in a series that mostly features characters in the game as protagonists. Unlike Gi-hun or Sang-woo, Jun-ho is a cop who is investigating Squid Game after finding one of the game's calling cards in his missing brother's apartment. He does a pretty good job too, infiltrating the operation in diverse ways.
What to watch next: Wi is a 30-year-old actor with a solid filmography. If you're a horror fan, check out Gonjiam: Haunted Asylum, a 2018 found footage horror film that takes place in the former Gonjiam Psychiatric Hospital, considered to be one of Korea's most-haunted places. You could also check out Midnight, a 2021 thriller in which Wi plays a serial killer. If you're looking for something a bit softer, Wi has a supporting role in 2018 romantic drama Something in the Rain, in which he stars as one protagonist's younger brother and the other protagonist's best friend.