Thousands will converge on Randleman, North Carolina for the 33rd Annual NASCAR Day Festival Sat., Oct. 2 from 9 am til 6 pm in downtown.
The festival pays homage to its racing heritage with the First Family of NASCAR – The Petty's. Main Street and Commerce Square will be filled with anything you could desire from delicious food, handmade crafts, art, home products, racing memorabilia, cars, and three stages of entertainment.
Artist and craftsmen from various states are bringing their wares to NASCAR Day including custom jewelry, designer knives, custom woodcraft, and beautiful prints. In its third year, the "Racin to Randleman Car Show with a portion of its proceeds going to the nonprofits of the Petty Project, the Rady Lady Foundation and the chamber.
Cars of all types, trucks & motorcycles are welcome to enter. Awards to be given and 1st place gets a "royal" prize – a photo with Richard Petty. Kids can enjoy the dinosaurs at the Randleman Civic Center, admission $5.00 per person, where they can see, touch, and feed the different types. Ed's Dinosaurs Live is the production company. Many other activities for young and old. Photo sessions will be in late afternoon.
Richard Petty will appear from 4 to 5:30 pm. The main stage in Commerce Square sponsored by Brown Insurance Group will feature the award-winning band The Entertainer's from 2 to 5pm. The Summer's Auto Stage will have music featuring local dance, variety music/individuals with Billy Myers and the Little Mr & Ms NASCAR Day Pageant.
The third stage will be composed of some of the finest in gospel music including Covenant, For His Glory, C J & Calyn Shetley, Brad Hamilton, Tammy Fowler, CharlesScarlette & Zac Barham among others. Festival T-shirts, older postal cancellations and memorabilia will be for sale at the chamber tent in front of the chamber office on Naomi Street.
The festival also welcomes the Richard Petty Fan Club who will be meeting at the Petty Museum exit 86 in Randleman in the Level Cross Community. Randleman is minutes from anywhere in the Piedmont Triad located off Hwy 220 I 73 South of Greensboro exit 81 & 82 or exit 84 off I-74 in the center of it all. For more information contact the Randleman Chamber of Commerce at 336-495-1100 or email at [email protected] .
Sponsors for this year's event are Heart of North Carolina – TDA, Duke Energy, Hughes Furniture Industries, Heath Amusements, Brown Insurance Group, Pam Hill for Clerk of Court, City of Randleman, Pugh Funeral Home, Rheem, Timken, Nelson Alarms, J D Lanier Electric & Freeman's Florist & Gifts
COVID protocol – an extra space will between vendors, vendors requested to have hand sanitizer, mask & hand sanitizer stations will be located on North Main St, South Main St and entry to Commerce Square if attendees need them. If positive, symptomatic – don't come.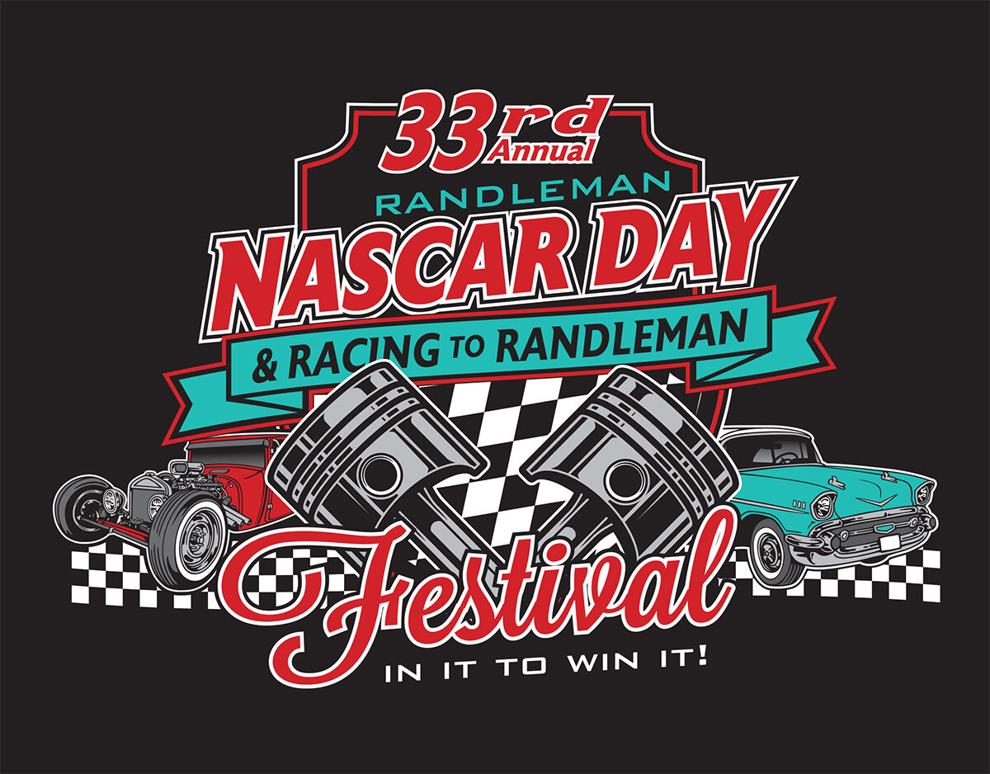 https://www.yesweekly.com/foodanddrink/arts-crafts-festival-on-go-for-october-2-2021-nascar-days-in-randleman/article_9e7d2a68-1fc1-11ec-abd8-abb55e7e8f5b.html