---
Going out: Cinema
God's Creatures
Out now
Starring man of the moment Paul Mescal (Aftersun) opposite Emily Watson, this drama, set in a remote fishing village in Ireland, explores a mother's sense of duty to her son, as a close-knit community is rocked by the consequences of a lie told out of love.
Blind Willow, Sleeping Woman
Out now
Based on a collection of short stories written between 1980 and 2005 by Japanese author Haruki Murakami, this animation is the directorial debut of a composer, Pierre Földes (who also wrote the score), and should be a hit with fans of Studio Ghibli, blending whimsical storytelling with deeper existential questions.
Cinemasters: David Fincher
Glasgow Film Theatre, to 3 May
Including several screenings on 35mm, the GFT's season showcasing the work of director David Fincher includes career highlights such as Fight Club, Gone Girl, Zodiac and The Social Network. It's hard to pick a favourite, so maybe just go see all of them.
The Big Lebowski (25th anniversary)
Out now
In 1998, we learned that the Dude abides – and he sure does, with the Coen brothers' slacker classic still feeling as fresh as it did a quarter of a century ago. Re-released for its 25th anniversary, this is endlessly quotable, and simply a great time at the movies. Catherine Bray
---
Going out: Gigs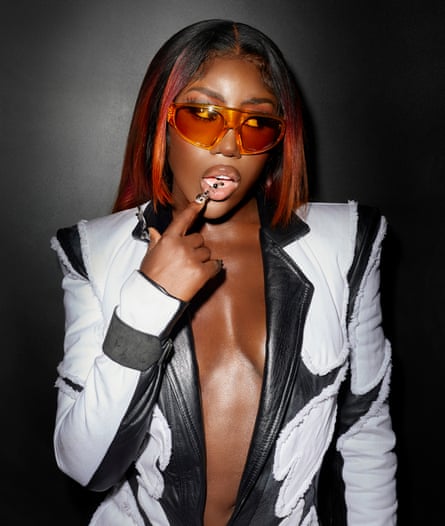 Dermot Kennedy
Aberdeen, Sat; touring to 15 April
After scoring his second UK chart-topping album with last year's Sonder, the Irish singer-songwriter heads out on a celebration arena tour. With the kind of raspy, emotional voice that could soundtrack everything from football highlights to Love Island, his sets should be packed with anthems. Michael Cragg
Deadeye
Pizza Express Jazz Club, London, 3 April
Keyboardist Kit Downes, one of the UK's most creative composer-improvisers, joins cutting-edge Dutch guitarist and Metropole Orkest guitarist Reinier Baas and acclaimed German drummer Jonas Burgwinkel to reinvent the classic Hammond organ-guitar-drums trio as Deadeye, embracing avant-funk, post-hip-hop beats, contemporary classical ideas and more. John Fordham
Reich/Richter
Royal Festival Hall, London, 6 April
The London Sinfonietta play a 2019 score by Steve Reich alongside Moving Picture, the film by painter Gerhard Richter it was composed to accompany. Manoj Kamps also conducts the premiere of Anna Clyne's Fractured Time, as well as works by Julia Wolfe, Julius Eastman and the late Mira Calix. Andrew Clements
Bree Runway
O2 Forum Kentish Town, London, 6 April
On last year's EP, Woah, What a Blur!, Bree Runway showcased her many musical personalitys. Bolshie and braggadocious on ludicrous banger That Girl, she flipped to her softer side on the Stormzy-assisted Pick Your Poison. Expect every element to bethem all in full effect at this one-off London show. MC
---
Going out: Art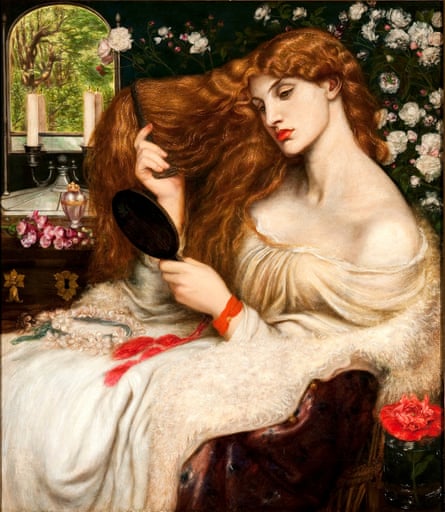 The Rossettis
Tate Britain, London, 6 April to 24 September
Art, poetry and sex galore in this crowd-pleasing trip to Victorian bohemia. Christina Rossetti's verse is set alongside the sensual, often macabre, paintings of her brother Dante Gabriel Rossetti. His love life and tangled relationships with female models are also laid bare. If only the art were a bit more exciting.
Soutine/Kossoff
Hastings Contemporary, 1 April to 24 September
Leon Kossoff's paintings of London are moving monuments in richly congested paint to streets, churches and swimming pools. His expressive intensity has a lot in common with that of Chaim Soutine, who painted existential isolation in early 20th-century Paris. This exhibition compares Kossoff with Soutine, one of his own heroes.
Gilbert & George
The Gilbert & George Centre, London, opens 1 April; White Cube Mason's Yard, London, to 20 May
The world's first Living Sculptures open a free museum of their art off east London's Brick Lane. Its first exhibition is The Paradisical Pictures, a kaleidoscopic festival of fruits, flowers and lurid colour that contrasts with their introspective The Corpsing Pictures at White Cube. A milestone for modern art's greatest double act.
Lindsey Mendick
Yorkshire Sculpture Park, nr Wakefield, 6 April to 3 September
Cultural references – from Brookside to Edgar Allan Poe and John Milton's Paradise Lost – explode in sculptural ecstasy, in a baroque and hilarious installation by this exhilarating artist. Ceramics are at the centre of Mendick's creativity but this ambitious show also includes film, sound and a sinister undertow of buried secrets. Jonathan Jones
---
Going out: Stage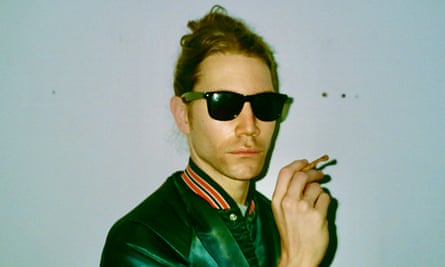 Rich Hardisty
2 April to 21 May; tour starts Brighton
From depression to drugs, self-harm, bipolar, borderline personality disorder and an eating disorder, Rich Hardisty's experiences could have made this more misery memoir than standup. Instead, he spins his struggles into an attempt to simulate how it feels to live inside his singular mind. Rachel Aroesti
Johannes Radebe
1 April to 28 May; tour starts Bridlington
The South African Strictly star's previous live show was a joy to watch. This follow-up delves deeper into the dance styles of his homeland – pantsula, gumboot, Zulu – alongside the ballroom and Latin he is best known for. Guaranteed a happy night in the theatre. Lyndsey Winship
The Lost Spells
Watford Palace theatre, to 8 Apr; touring to 4 Jun
This new family show about the natural world, infused with music and mischief, is adapted from the book by Robert Macfarlane and Jackie Morris. A young girl finds a magical book of spells that conjures up a wild wonderland. Miriam Gillinson
Visitors
The Watermill theatre, Newbury, to 22 April
Barney Norris's gently shimmering play is set on the edge of Salisbury Plain and is about a married couple who are turning frail – but still fiercely bound by love. It is directed by Norris, whose writing always has heart and a powerful sense of place. MG
---

Staying in: Streaming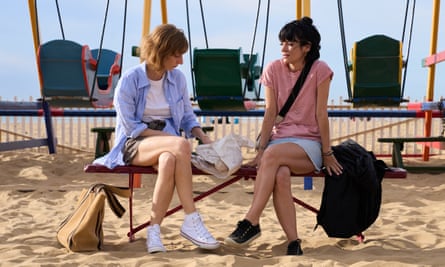 Dreamland
6 April, 9pm, Sky Atlantic & Now
Following her acclaimed West End stint, Lily Allen (above) makes the jump into TV with this Margate-set series. She plays Mel, a woman with a secret who returns to the seaside town to reconnect with her mum, grandma and three sisters: a fraught reunion that eventually gives way to a raucous celebration of female solidarity and sisterhood.
Transatlantic
7 April, Netflix
Forget Marvel: Varian Fry was a real-life hero. The American journalist helped thousands escape to the US from Nazi France during the second world war, including the artists Marcel Duchamp and Marc Chagall. This new series, with Cory Michael Smith and Gillian Jacobs, dramatises his incredible quest.
Tiny Beautiful Things
7 April, Disney+
Kathryn Hahn's presence in a drama usually indicates a certain quality, and this adaptation of Cheryl Strayed's 2012 book looks to be no exception. Clare's rocky marriage, tearaway teen and flailing writing career means she initially balks at the opportunity to become an agony aunt – but soon her column becomes an outlet for some brutally honest revelations of her own.
Grease: Rise of the Pink Ladies
6 April, Paramount+
From the Joker to Willy Wonka, origin stories are becoming a core part of our IP-saturated film and TV landscape. This new musical dramedy is the latest show to draw on familiar territory from pop culture past, telling the story of how Grease's rose-jacketed girl gang began. RA
---
Staying in: Games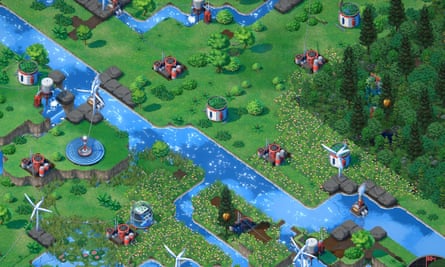 Terra Nil
Out now, PC, smartphones
A climate-anxiety wish-fulfilment strategy game, in which you restore the Earth's biodiversity and transform brown, depressing plains into beautiful green ecosystems.
The Last Worker
Out now, PlayStation 5, PC, Nintendo Switch, Xbox Series X/S
You are the last remaining human employee of a monolithic online retailer. Will you take a stand against your employer, and the ever-advancing automation of society? Keza MacDonald
---
Staying in: Albums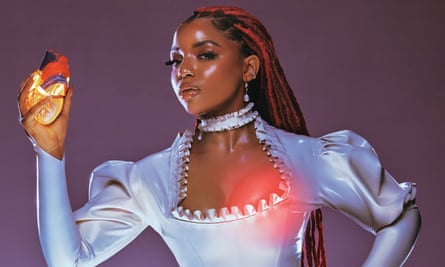 Chlöe – In Pieces
Out now
With her sister and musical partner Halle Bailey off promoting her role as Ariel in The Little Mermaid, Chlö steps out on her own with this solo debut. Released via her mentor Beyoncé's label, In Pieces continues the 24-year-old's propensity for emotionally honest, minimalist R&B.
DMA's – How Many Dreams?
Out now
On this fourth album, the Australian trio continue to look beyond Britpop for inspiration. Building on 2020's more dance-leaning, Stuart Price-produced The Glow, How Many Dreams? features the housey Something We Are Overcoming and the Killers-esque I Don't Need to Hide. But Fading Like a Picture is pure Oasis.
Melanie Martinez – Portals
Out now
After killing off her Cry Baby alter ego via a viral video earlier this year, experimental New York singer, songwriter and producer Martinez returns with this third album. Lead single Death is a typically artful slice of alt-pop, careening from its cutesy opening to ferocious blasts of rock riffage.
Boygenius – The Record
Out now
Five years after their self-titled EP, the excellently named indie supergroup Boygenius (below), AKA Julien Baker, Phoebe Bridgers and Lucy Dacus, return with this full-length debut. While the Bridgers-led Emily I'm Sorry is haunted folk-rock, it's on the explosive $20 that the trio fully coalesce, navigating a chugging riff with a ragged spirit. MC
---
Staying in: Brain food
Terra Firma
Podcast
This short-form series pairs immersive field recordings of US landscapes with poetic musings on the power of nature from poet CMarie Fuhrman. From horse riding in Colorado to storm-chasing in Idaho, each episode is a 10-minute balm.
Virtuoso
Online
Focusing on music production and DJing, this paid-for lecture series boasts a fascinating selection of artists exploring their craft. Garage pioneer MJ Cole teaches 2-step, while Hot Chip's Joe Goddard talks turning ideas into tracks.
Documentary: Mariupol. UNlost Hope
3 April, 9.30pm, PBS America
A moving and tragically timely film telling the story of the inhabitants of Ukraine's 10th-largest city, Mariupol, and their lives during its three-month siege by Russian forces. A testament to hope in a time of crisis. Ammar Kalia